The Beaver Valley Montessori School
is a state licensed, nonprofit Preschool and Kindergarten for children ages 3, 4, 5, and 6 year olds serving Beaver County. Our school provides a unique approach to education, embracing the "Entrepreneurial Spirit" that we share with your children every day. The Montessori program offers consciously designed experiences that cultivate the child's sense of independence, self respect, love of peace, passion for self chosen work done well, and the ability to honor and celebrate the individual spirit. Our program seeks to promote a global perspective and a respect and understanding of cultural diversity. Starting with a 3 year program, Montessori teachers lead children to ask questions, explore and discover in an atmosphere of independence within a community. The foundation of Montessori education is about creating a passion for lifelong learning by allowing children to explore topics that capture their interests and to share their discoveries with classmates.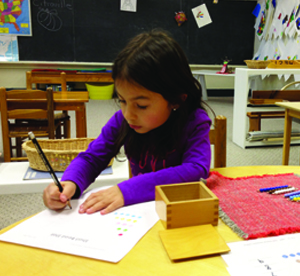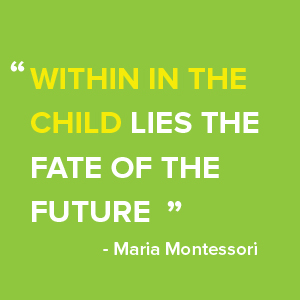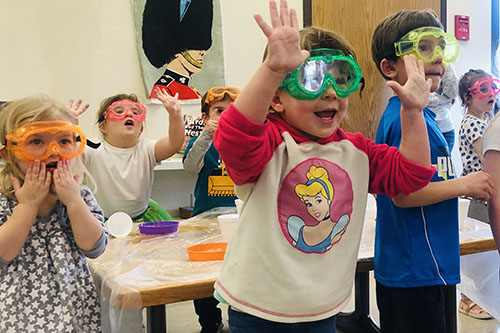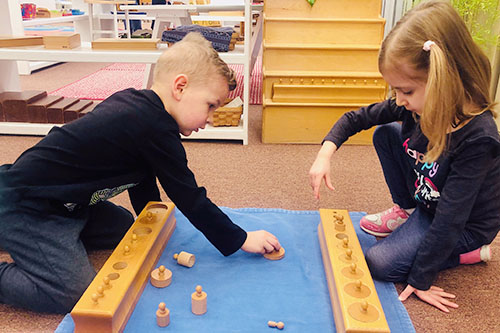 In early childhood, Montessori students learn through sensory-motor activities, working with materials that develop their cognitive powers through direct experience: seeing, hearing, tasting, smelling, touching, and movement. Montessori materials are appealingly designed so that children are drawn to explore them through the senses.  Materials contain multiple levels of challenge and can be used repeatedly at different developmental levels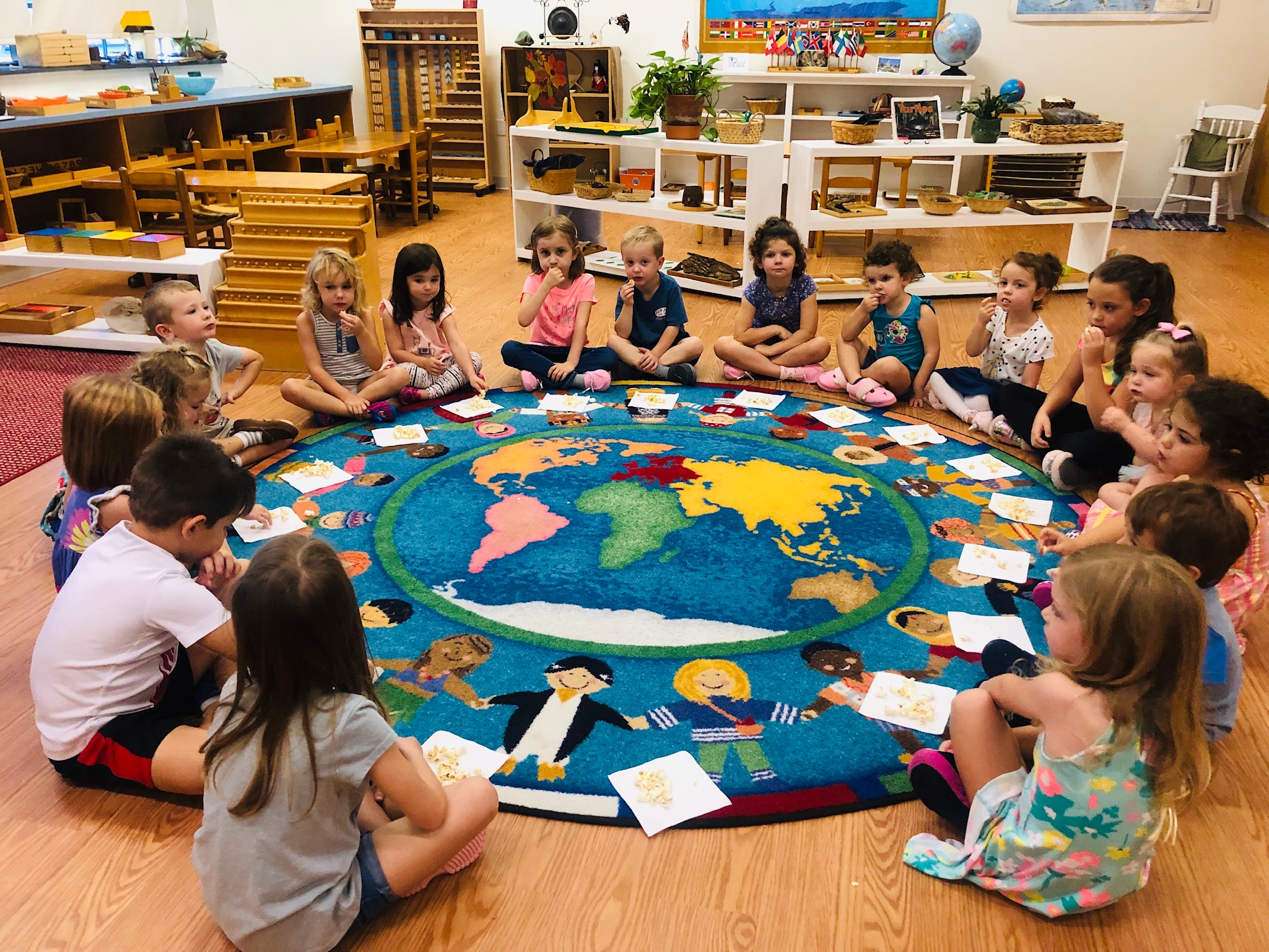 Weekly Secondary Language Class – students learn colors, counting, simple sentences, songs and finger plays in a second language. Exposure to an additional language is very important to developing the neural pathways to language development and understanding of cultural differences.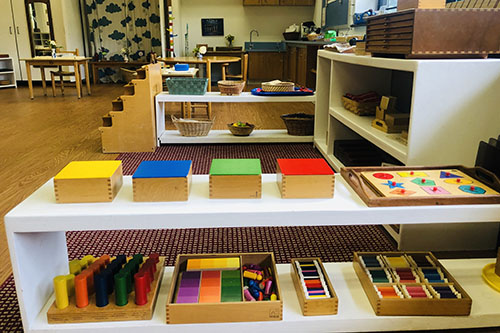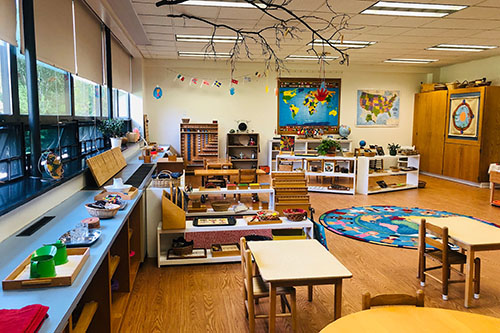 The teacher, child, and environment create a learning triangle. The classroom is prepared by the teacher to encourage independence, freedom within limits, and a sense of order. The child, through individual choice, makes use of what the environment offers to develop himself, interacting with the teacher when support and/or guidance is needed creating a balance between teacher guidance and independent work.
Another grand feature of our permanent home at Patterson Pointe was the opportunity to restore an existing outdoor courtyard for learning. Dr. Maria Montessori believed an outdoor space is a natural extension of the classroom. With this renewed space, we build on the child's classroom awareness through sensorial experiences in nature. As children grow their awareness of nature, they are able to understand the needs of the world around them and how they can make a difference. When children become comfortable in nature their curiosity, creativity, and problem-solving abilities grow, all while improving their physical and emotional health. Be sure to ask about our outdoor space when visiting our classrooms.